High-quality Professional Media Incubation to Fuel Continued Creative Ventures.
Patrick Yurick and Christopher O'Keeffe co-founded Podcation, an annual creative incubator event where a hand-picked team of artists, actors, and producers come together to write, record, perform, and publish a complete podcast along a particular theme in a compressed period of time. Podcation developed instructional methodology that guided the workflow for the weekend, and ensured that the event generated a high-quality professional podcast and that participants had a positive experience, leaving the event with fuel to inspire their continued creative ventures.
The impetus behind Podcation was threefold: to generate original media content, to bring together people to form a temporary community around the creation of art, and to develop a process to enhance the creative execution of ideas.
The generation of original media content for the inaugural Podcation involved two teams. The narrative team wrote and performed the podcast while the production team recorded and published it. The result of the weekend's labor was the pilot episode of Jupiter Saloon, a sci-fi comedy audio drama.
The creation of a temporary community formed around art necessitated developing a strong brand identity for Podcation as well as a recruitment strategy.
In the end, the team included writers, actors, sound engineers, podcast producers, chefs, education specialists, and photographers. The event took place in the nearby mountains of Palomar, CA, and included round-the-clock idea generation.
Podcation developed a process to enhance creative execution through a project-oriented collaboration amongst creative professionals, most of whom do not often have opportunities to get involved in generating new, original content in the course of their busy lives. The weekend was structured to encourage collaboration around writing, acting, and production and to conclude with the completion of a brand new creative concept.
Patrick Yurick developed the brand identity, recruitment strategies, instructional methodology, and total event coordination for Podcation including the management of all aspects of the event from meals to lodging to transportation. Podcation is currently in development of future events that will necessitate the refinement of these aspects for the generation of great media products and inspirational creative exercises.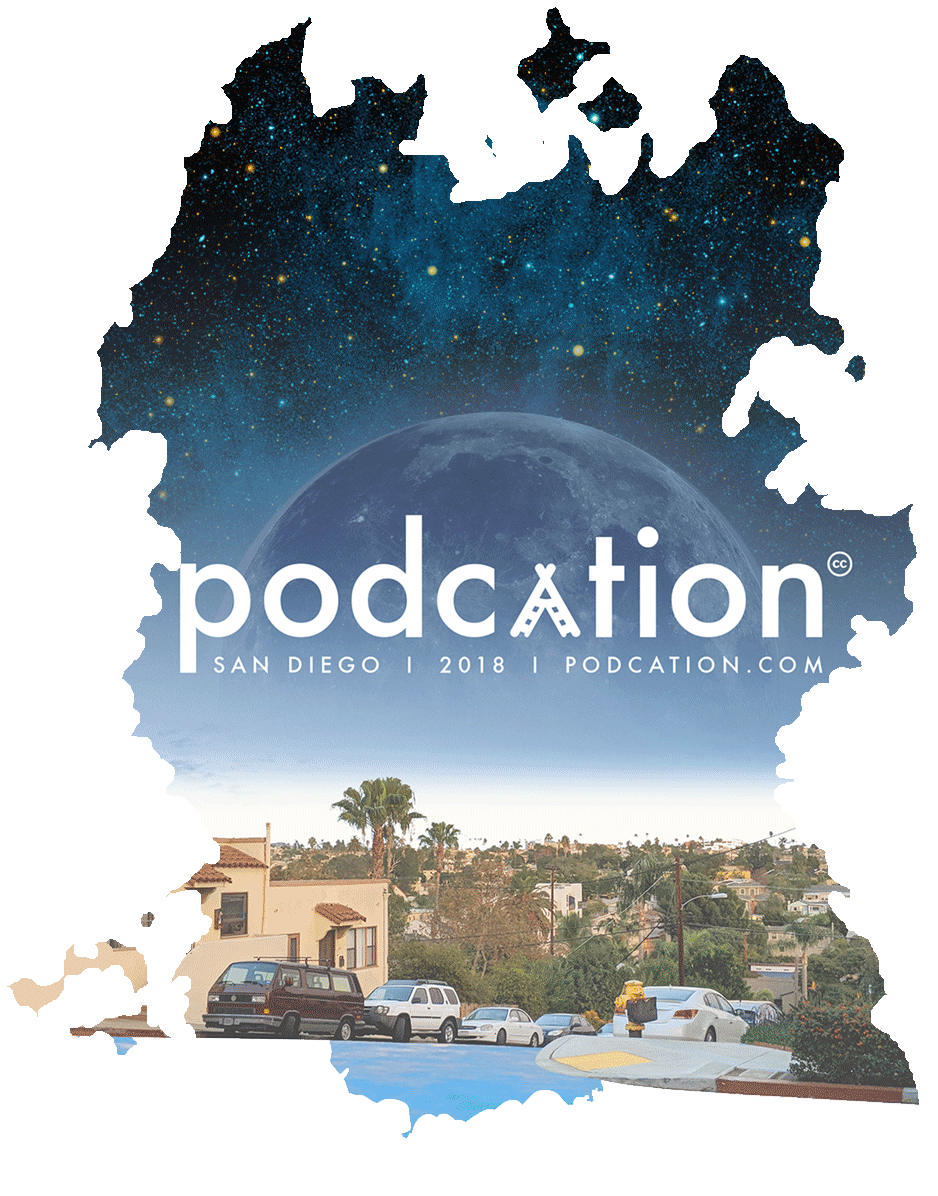 [embedyt] https://www.youtube.com/watch?v=lbMrkYzhlJM[/embedyt]